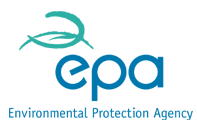 AXIS Environmental Services assist companies to collate information required by the Environmental Protection Agency (EPA) during a licence application/ amendment process. We take our clients from baselines surveys, through the complete application process to obtain a full operating licence from the EPA.
The process can often include generation of Environmental Impact Assessments Reports, Air, Noise & Odour Dispersion models, review of all pathways for pollution on site, undertaking a review and improvement programme around existing contamination issues on site, ensure an efficient operational wastewater treatment plant, assimilative capacities of the receiving medium, and environmental management system implementation, operation, audit and training.
The following list summarises what services are on offer to you, the client:
EPA Licence Applications;

Communication with the regulatory authorities;

Environmental Management Systems;

Support with all Regulatory Forms, Guidance and Issues;

Follow on Support to ensure Licence Compliance;

Emissions Monitoring – Air, Noise, Water, Soil, Waste;

Fugitive Emissions Surveys;

Baseline Environmental Surveys;

Annual Environmental Reports;

Pollution Release and Transfer Register Submissions;

Bund Design and Integrity Testing;

Advice with Legislative Requirements/ Developments;

Solvent Management Plans;

Environmental Liabilities Risk Assessment (ELRA);

Closure, Residual, Aftercare Management Plan (CRAMP);

Nutrient Management Plans;

Waste Management Guidance;

Closure of non-compliances;

Fire Water Retention Reports;

Site Closure & licence Surrender.